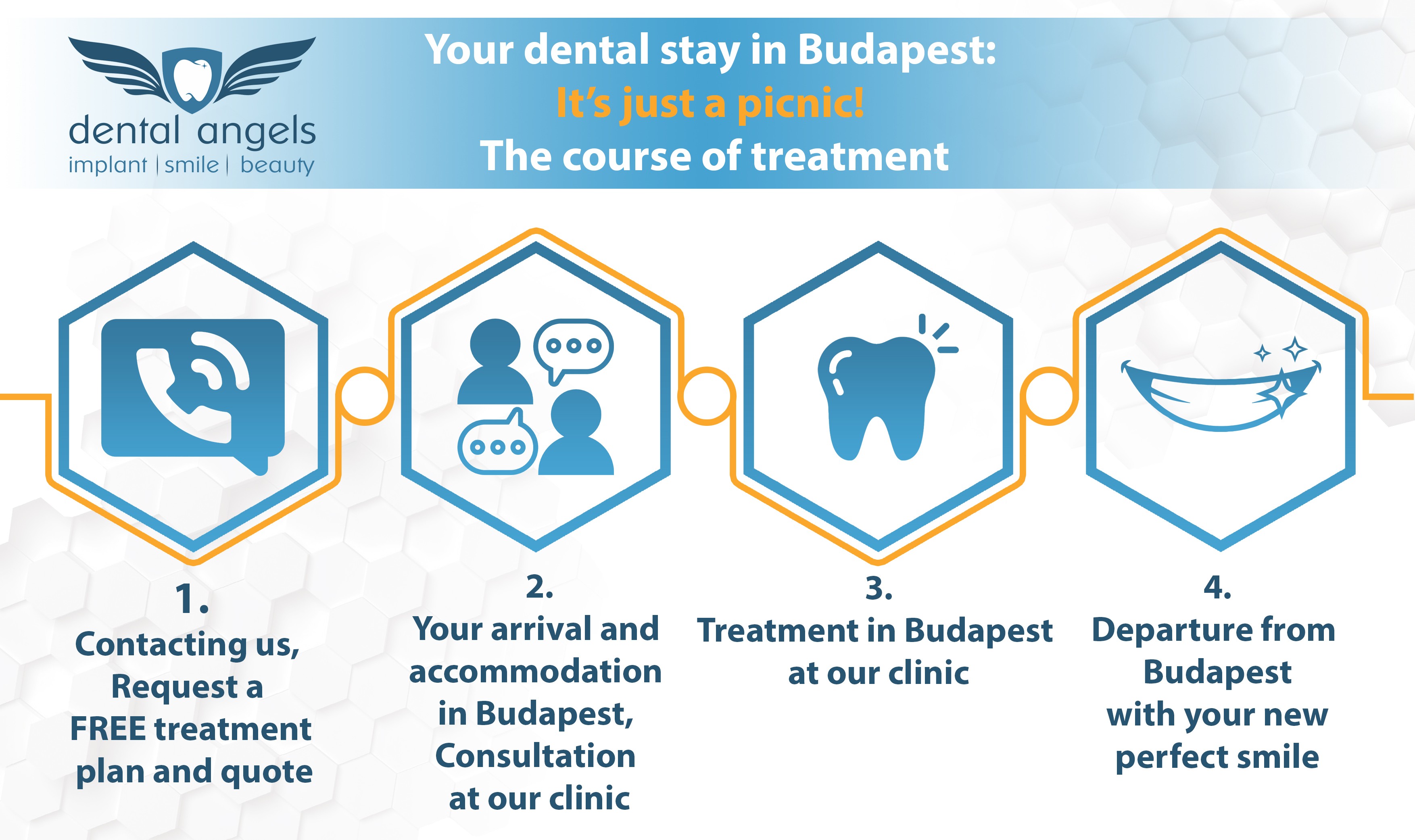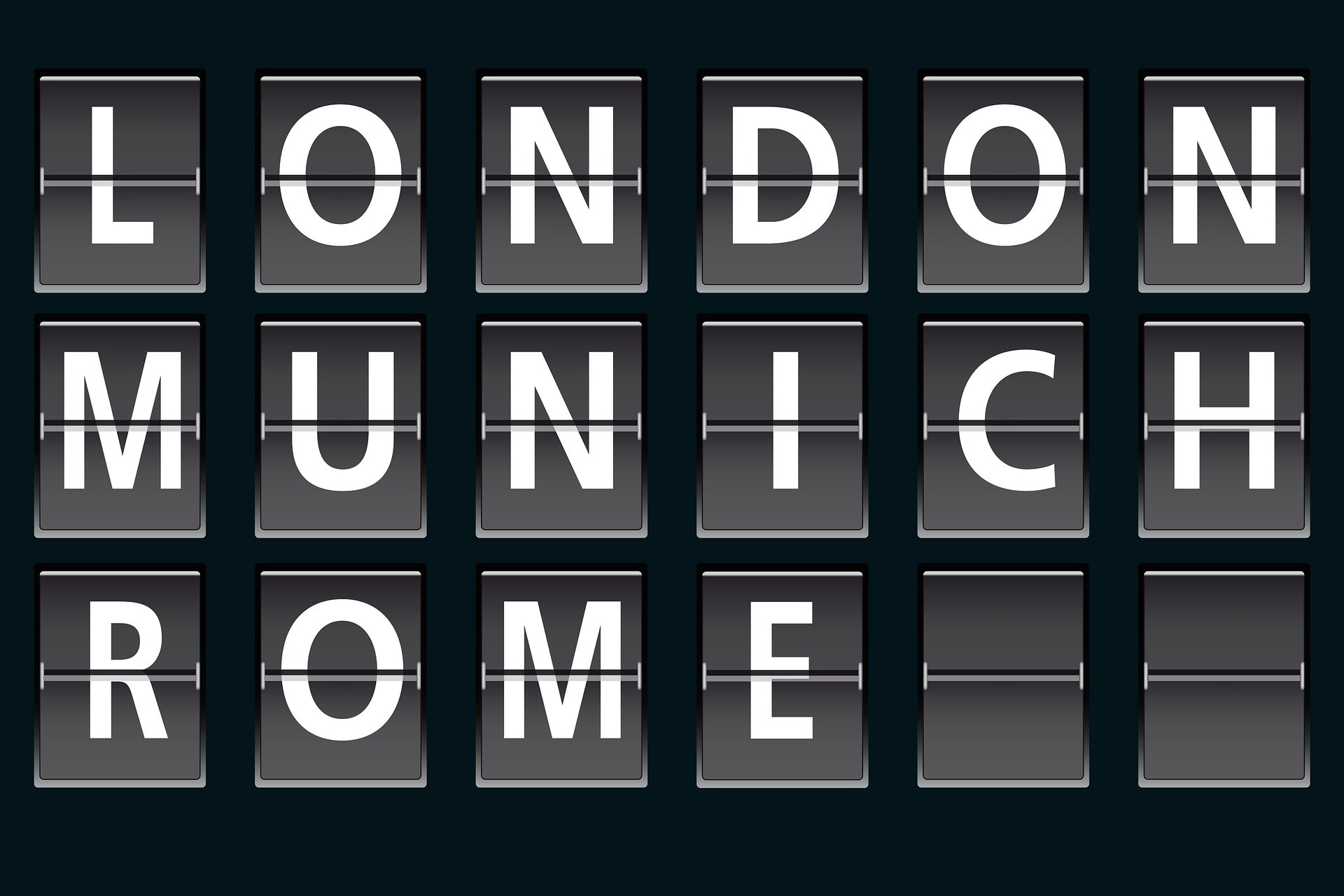 Budapest - with a unique cultural and architectural heritage - is one of the biggest cities in Central Europe and the capital of dental tourism. It can be available within 1-2,5 hours from everywhere in Europe. Daily even 10-20 flights carry the passengers from the main airports of Europe. The diversity of cultural, gastronomical and other leisure programs of the city allows your dental travel to become a true dental holiday. With our painless treatments, affordable prices and FREE packages we would like you to feel more comfortable not only during your dental treatment, but also many years after it. Do not hesitate to contact us. We are here to help in every step of your dental holiday whether you prefer just a simple treatment like teeth cleaning or a complex dental implantation!
Step 1 - Contacting us, request a FREE treatment plan and quote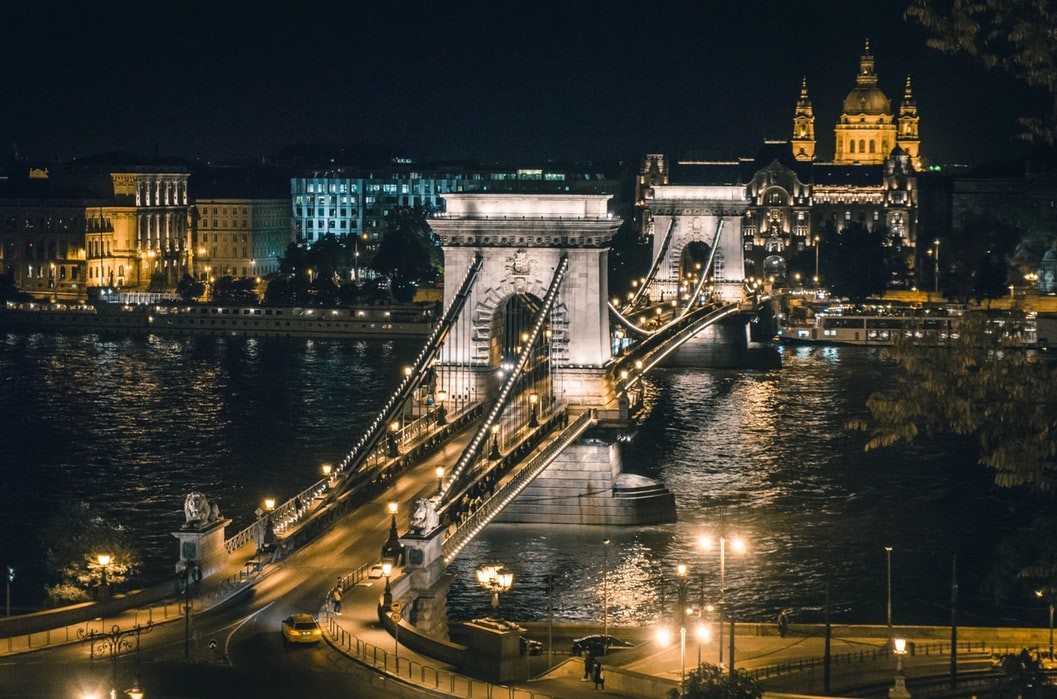 At the first step of your dental travel, please complete a quote request or contact us on any of the following methods:
Freephone from UK:
Hungarian mobile: +36 30 291 7500
E-mail address: info@dentalangels.hu
Our English speaking staff is ready to answer all your questions regarding dental treatment in Budapest at Dental Angels Smile Clinic.
For a personalized FREE dental treatment plan and a quote we will ask you to send us:
a panoramic X-Ray and/or
a simple photo of your teeth that you can take with a camera or your mobile phone and
details about the dental treatment you would like to receive.
Our dentist specialists study your panoramic X-Ray and/or the photo of your teeth and receive information on your needs. The panoramic X-Ray shows us your teeth, jaws and the sinuses, which is a good way to identify what kind of dental treatment you may need. If you need bone augmentation, most probably you will need to provide us with a 3D CT-Scan. With their professional aspects our dentists are capable of making a FREE detailed treatment plan and quote upon your own individual problem and request with all the necessary details regarding the type and duration of treatments and how many days and visits are needed. These requirements are essential but they are not sufficient to establish a precise treatment plan based on a personal consultation at our clinic.
The planned treatments and quote in advance are intended to be a guidance for you right from the beginning of the way to the perfect smile. Our colleague will contact you within 24 hours.
Step 2 - Your arrival and accommodation in Budapest, consultation at our clinic

After you have decided to come and have your treatments done by our clinic, we will help you organize your stay in Budapest. You just choose the dates that suit you best, book your plane tickets and we take care of the rest. We kindly ask you to send us the confirmation or a screenshot of your booked flight ticket, so we can finalize the date of your dental appointments.
Please do not forget about our FREE dental tourist packages which can significantly reduce the cost of your dental holiday!
When you arrived in Budapest, our colleague will wait for you at the airport, so it will take just a short time to get to the city easily. You will be welcomed in our clinic for a preliminary examination, a consultation with one of our colleague, who will make treatment recommendations based on the above. Certainly all of these are FREE OF CHARGE for you. Then we will help you to decide if and when you plan to start your treatment.
If you wish, we can help you to book your accommodation at our partner hotels and private apartments near our clinic and the most important tourist attractions of Budapest. They meet our clinic's and our patient's expectations by representing a highest standard for reasonable, discounted prices for you, so do not hesitate to contact us for a referral or advice regarding where to stay – we can even make the reservation if you like. Naturally, we kindly answer your questions in every case.
Step 3 - Treatment process in Budapest at our clinic

If you decide to accept the plan that we propose to you during the preliminary examination, your treatment can begin straight away. Depending on the type of process, the dental treatment usually requires you to make phased visits lasting between 3 to 12 days in Budapest. Our colleaque will confirm the exact duration of your treatment and give you the best available dates for your visit to our smile clinic. All the treatments will take place at our clinic, which is located in the heart of Budapest, at the foot of Buda Castle district.
Our experienced, high educated dentist specialists and plastic surgeon, the latest dental equipment and the selected materials guarantee the high standard of our treatments. We provide you quick, efficient and professional dental care, the least stressful, painless, most effective treatments and a longer period of guarantee than other dental clinics.
While staying in Budapest, you will have plenty of time between your visits to the clinic to explore this enchanting city at your leisure and enjoy all that it has to offer. Relax your body and mind in beautiful and attractive places with Budapest Card and spa entrance which we present to you in our FREE dental tourist packages. If you have any further questions about the treatments we do, the preference of the dental materials we use or the conditions of the guarantee do not hesitate to contact us. We are here for you in every case!
Step 4 - Departure from Budapest with your new PERFECT SMILE!

After your series of treatments has been completed with us, you do not have to do anything else, but return home healthier and happier with your new smile! We will provide you with a guarantee for our work, and take care of you after the treatment with a recommendation of regular, annual check-ups which ensure the validity and are an obligatory part of our guarantee.
We remind you again of our dental tourist packages that will allow you to travel for FREE!