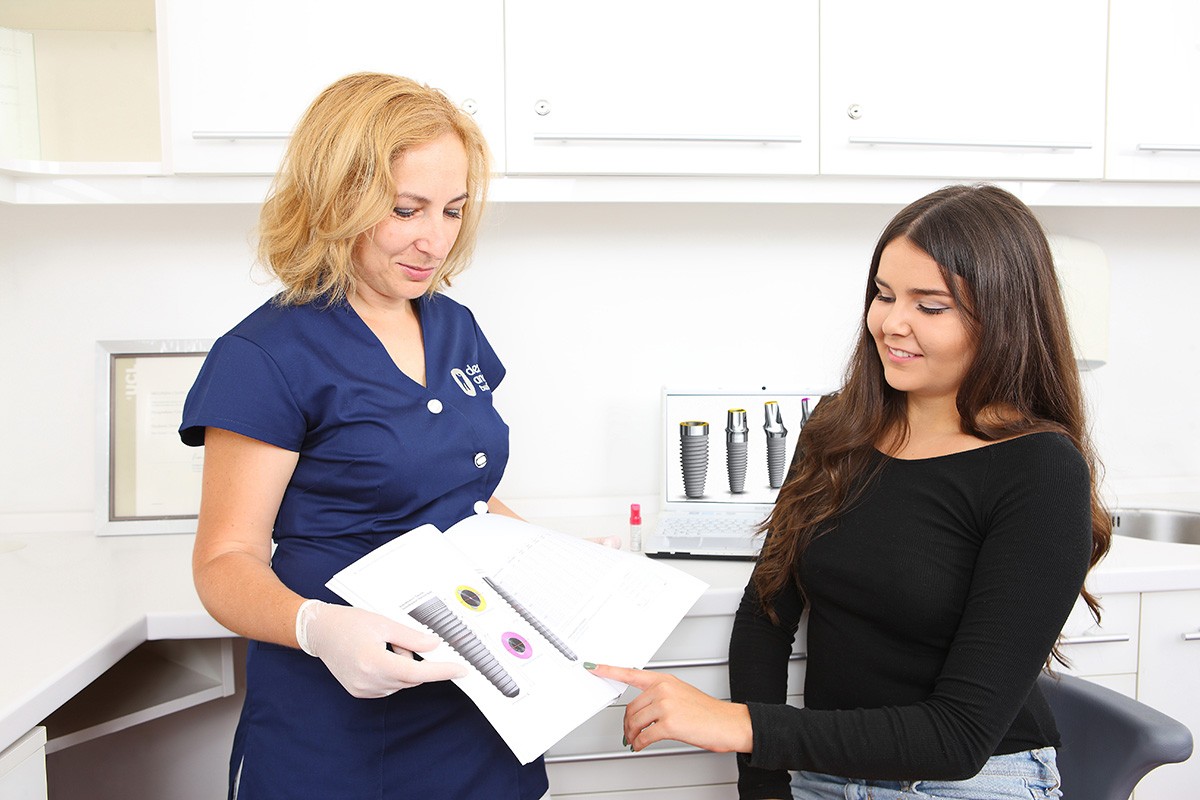 Dental implants - which not only look and feel but function like our natural teeth – improve quality of life and return comfort and aesthetics to our smile.
HOW TO IMPROVE SPEECH, SMILE AND THE EASE OF EATING?
The total lack of teeth may not bother many people, but it's undeniable that living with missing teeth has a great impact on our smile, our speech, and above all, on our eating. The whole masticatory system can be confused and distorted and it can change drastically for bad.
Dental implants can solve our everyday problems by replacing our teeth one by one and makes it possible to place single crowns, bridges or complete dentures on them.
You can smile confidently again, feel safe, bite into an apple without the fear of dental displacement and feel all the genuineness!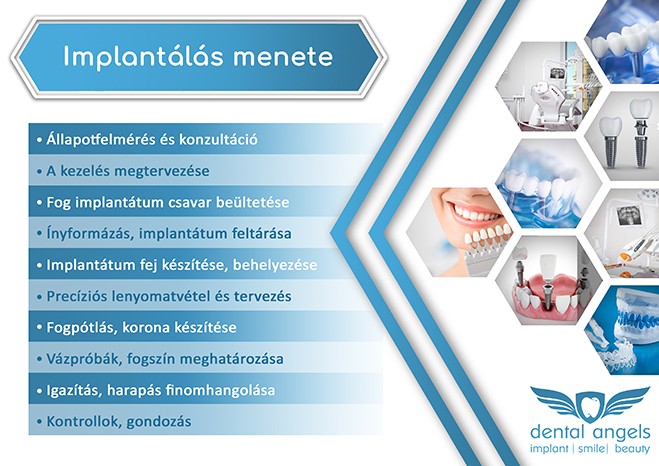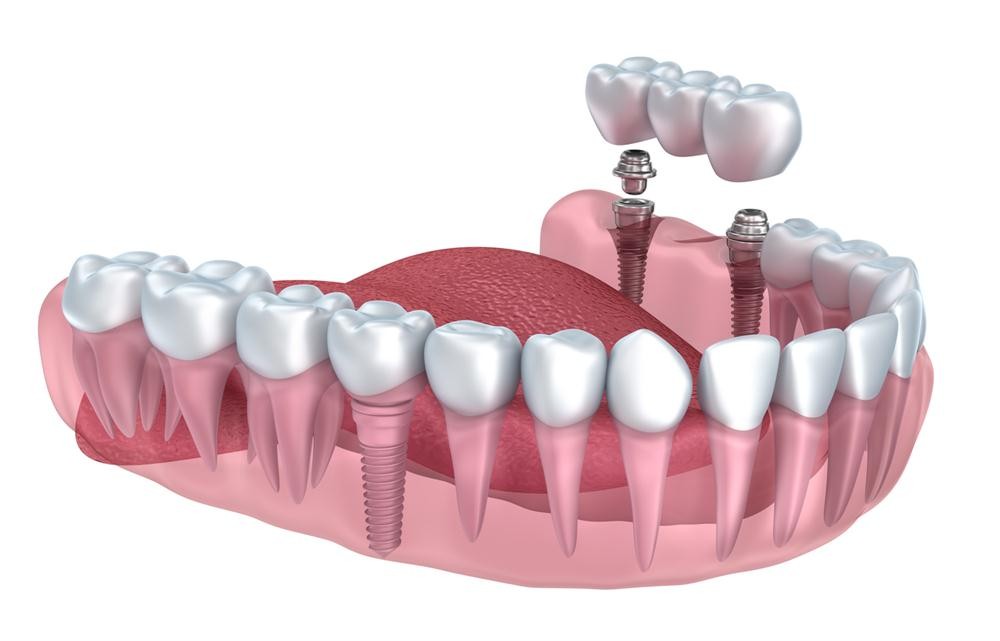 APPERANCE MATTERS
Our teeth play a central role in our physical appearance. Healthy teeth are not only important because of their function (eating), but apart from our smile they are also responsible for the health of our masticatory system (the right upper and lower jaw contact). With teeth designed on implants, even our old smile can be copied and restored effortlessly.
TITANIUM ROOTS WORKING AS NATURAL ROOTS
If someone is suffering from multiple tooth loss, the jaw bone is resolving as well, which gives the face an older looking appearance. Unfortunately, this happens faster than we think. In order to prevent it, it is recommended to insert an implant as soon as possible, to act as a natural tooth root preserving the bone structure properly to prevent further degeneration.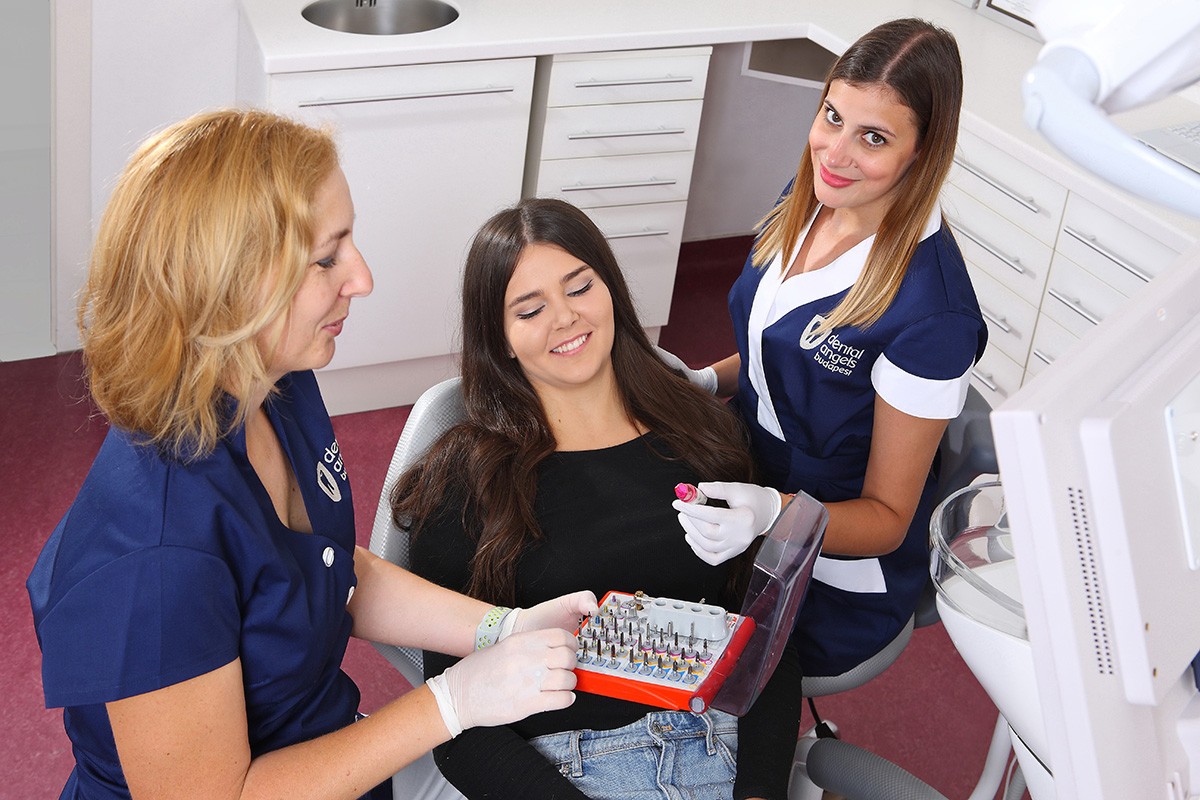 WHAT ARE THE STEPS TO YOUR NEW SMILE?
The first step is a personal consultation, when we create a treatment plan together with your preferences and assessing the possibility of implantation (with a CT 3D scan). In this plan you will find the prices, the type and number of implants, the order of treatments and the waiting time between the visits.
At the same time you can discuss the plan with our restorative dentist and if you are satisfied with everything we can book your implant placing appointment straight away.It takes about 12 weeks for the bone formation around dental implants. After an X-ray confirmation of the proper healing the crowns / bridges or dentures will be placed on the implants, which lasts for about 4 weeks. From now you can smile again and chew better than ever before.