When we have missing teeth, bridges can often the solution to fill the gaps.
Bridges are made of similar materials as crowns. The producing and fitting methods are similar to the producing and fitting methods of the crowns, this solution is mainly chosen to fill the spaces of missing teeth. The presence of adjacent teeth is essential, as they will be the abutments of the bridge connecting them together with ceramic pontic crowns.
Getting bridges is a pain free treatment!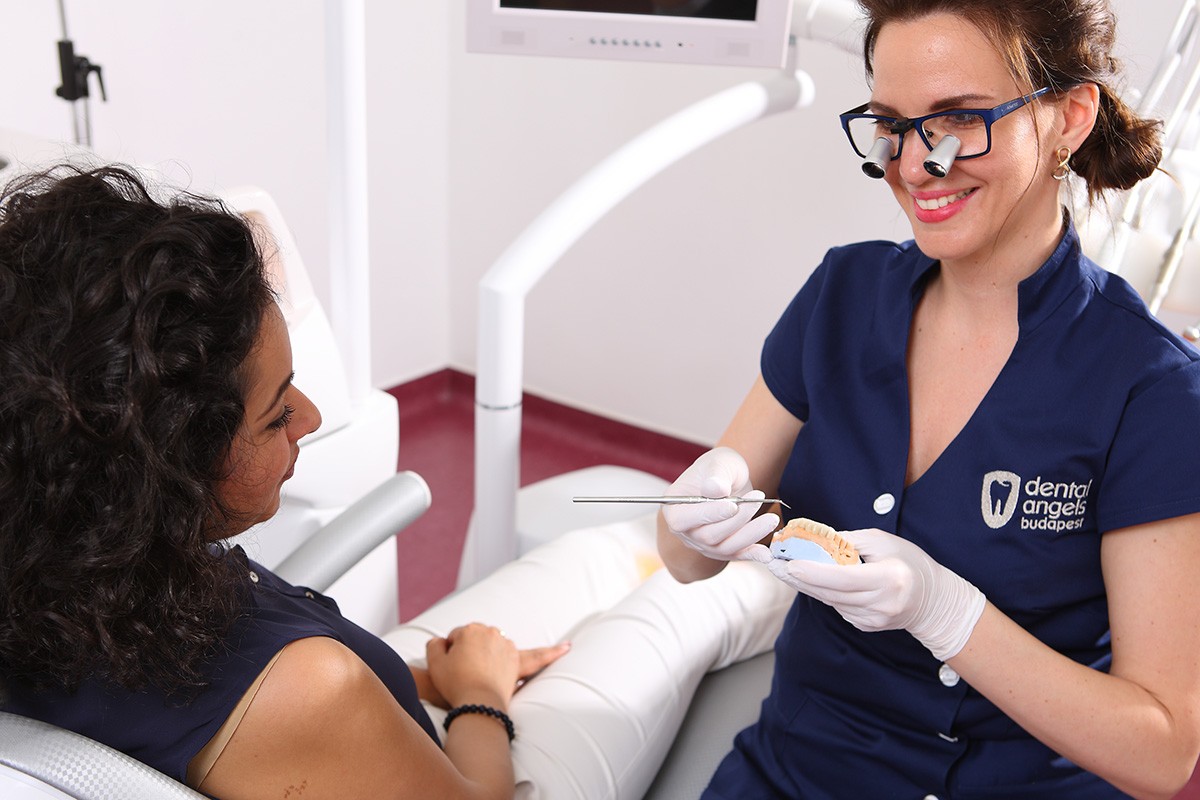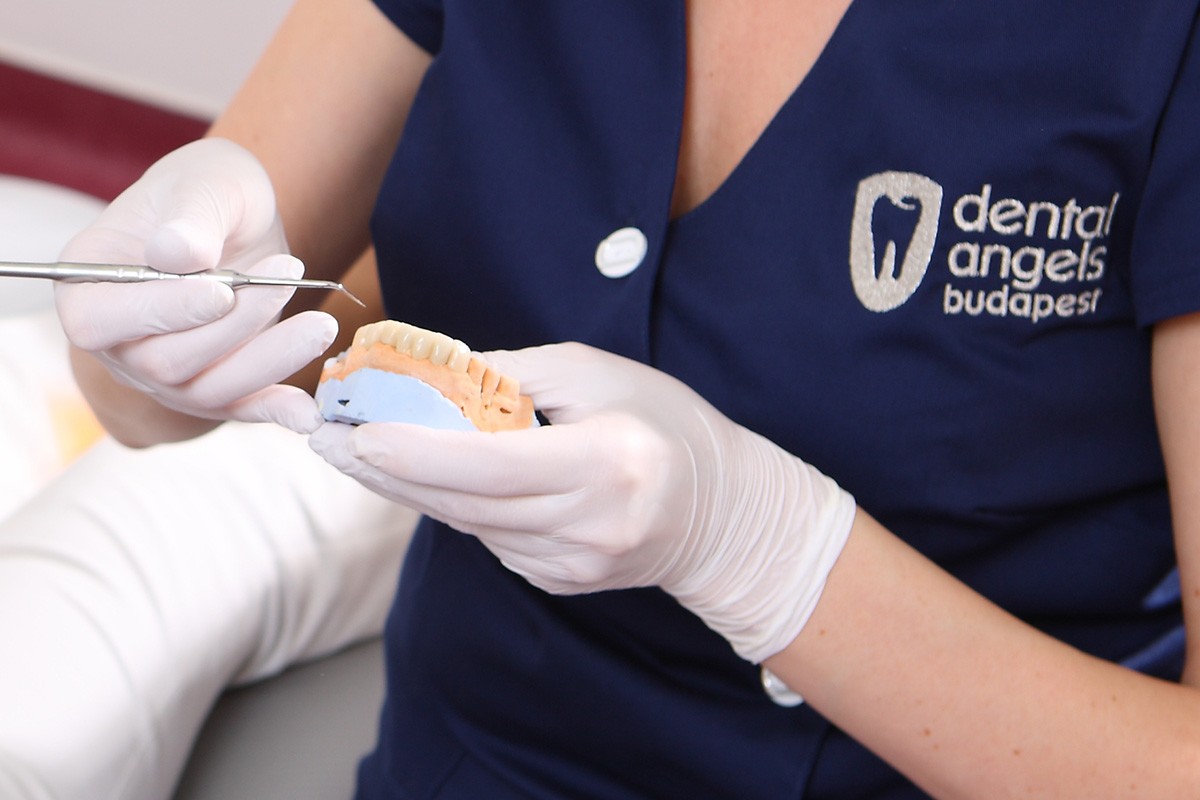 Missing teeth always result bigger pressure on the remaining teeth. It also effects our bite and can also be annoying during eating or smiling. To eliminate these, one of the best solutions is the design of a bridge for the missing teeth.
Bridges are fixed restorations, cannot be removed, are permanently fitted onto the teeth.
Bridges can be fitted to natural or to artificial teeth (implants) as well and "bridge" the space between them.
Why do we need bridges?
In addition to the anatomically correct bite and chewing function, bridges also help with aesthetic appearance. Missing teeth can lead to the tilting of the remaining teeth and thus to a poor bite. They can also lead to overgrowth and loosening of the opposite teeth as well as to early tooth loss of the remaining teeth due to the bigger pressure on them. These problems can all be prevented using bridges.
What are the advantages of bridges?
A well-designed bridge is strong, durable, looks and feels the same as natural teeth and if maintained properly it can last for decades. The bridge fills the gap between the remaining teeth, has the exact same colour as the adjacent teeth. However big the gap is it always causes overload on the other teeth, which may cause a bad bite, and health complaints (headaches, joint clicks, neck pain, etc.).
Why and how to take care of bridges?
Proper care is a necessary condition for the durability of the bridge, so it can preserve the health of teeth and gums involved in it for a long run. Fluoride toothpaste and dental floss usage twice a day protects the health of teeth and gum. Reduced sugary and acidic food / drink intake and regular dental check-ups and tartar removal prevents the bridge from caries and extend its lifetime as well.