E.max ® Press ceramic veneers are currently the thinnest and most resistant porcelain covers worldwide. The 0.4 mm contact lens thin covers, are applied to the outer surface of the teeth by chemical bonding, dramatically improving their aesthetic appearance.
IN WHICH CASES IS THE PORCELAN VENEER RECOMMENDED?
The porcelain veneer is the perfect choice of treatment for:
tooth gap
discoloured teeth
crowded teeth
badly shaped teeth (too short, too long, uneven)
heavily worn teeth
to cover up and strengthen unaesthetically filled front teeth.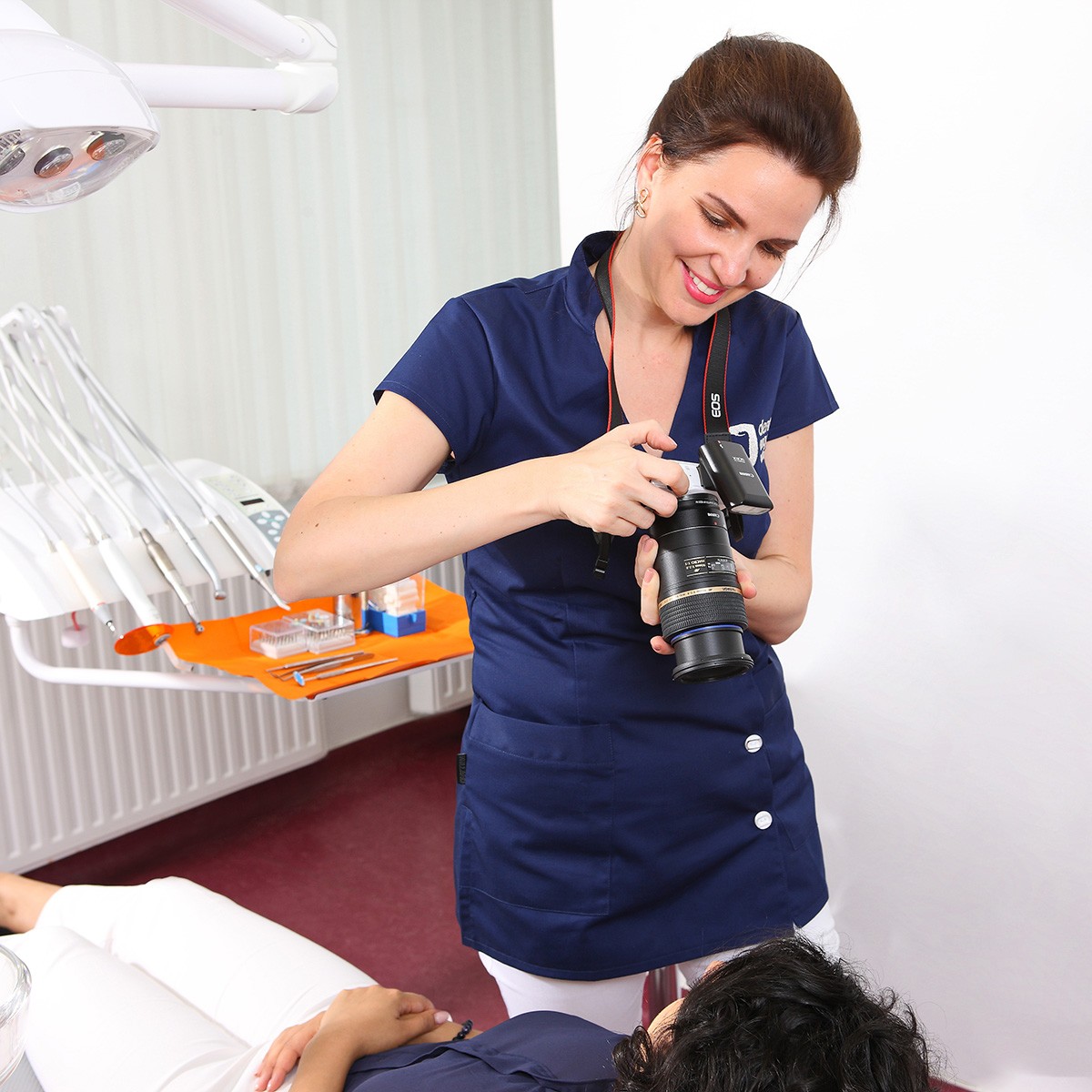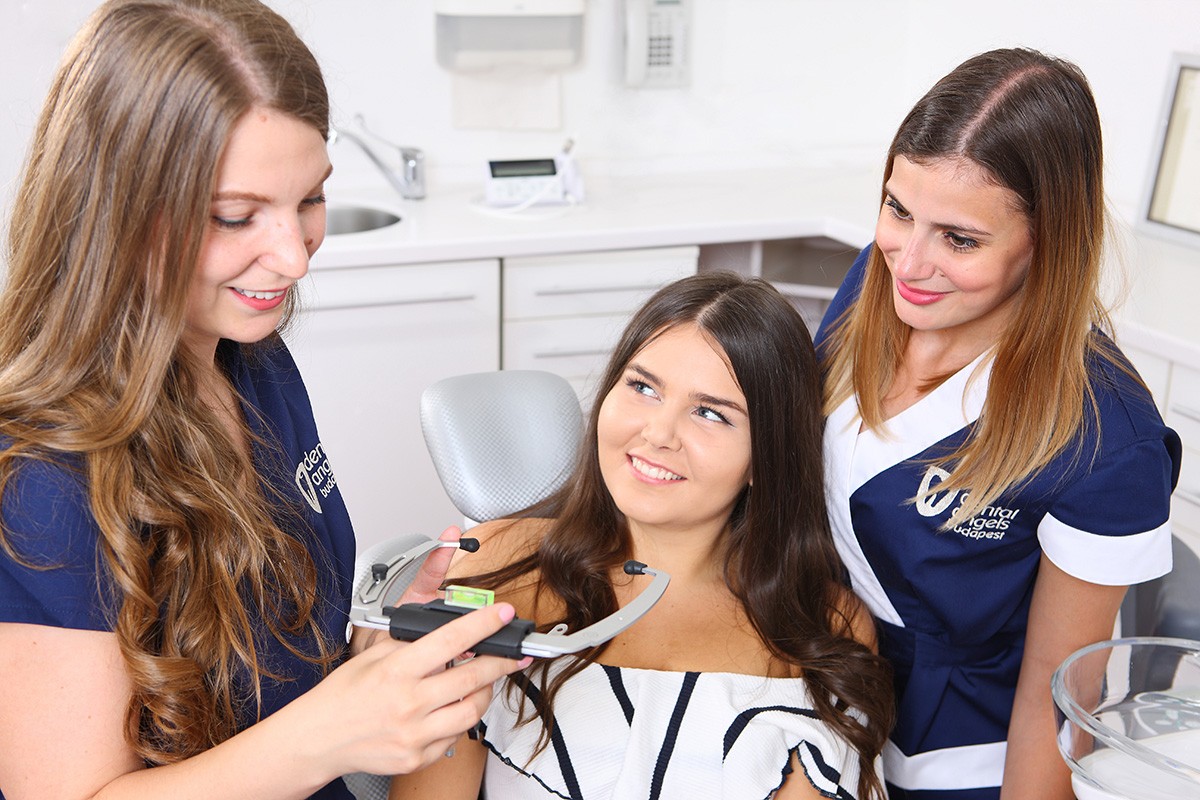 HOW IS THE PERFECT SMILE MADE?
Porcelain veneers can offer not only excellent aesthetic but perfect tooth health, where orthodontics or bleaching does not help.
Once they have been placed, they can no longer be distinguished from our natural teeth and can be used in the same way.
The application of porcelain veneers is pain free!
As the smile plays a major role in the first impression that others have about us, we are trying to create the most aesthetic one with our smile design program, one which is best suited to the personality and face shape of our patient.We prepare photographic documentation during the first consultation, based on which our dental laboratory proceeds with the wax prototype of the new smile. After that, with the removal of minimal tooth material, we make impressions to suit the new smile prototype. The tooth colour is then selected together with the patient. Finally, the porcelain veneers are added with the help of a special adhesive.