Small and large oral surgery requires specialised expertise, not only for the proper procedure but also to ensure best recuperation possible. It can also be used as an additional treatment for other dental problems.
Oral surgery, which are performed mostly under local anaesthesia, are not so traumatic for patients, but can cause fear and stress. With calming communication, great care and detailed information we relax our patients. The modern anaesthetics used in our surgery are surprisingly effective and patients can avoid general anaesthesia.
Oral surgical procedures are including: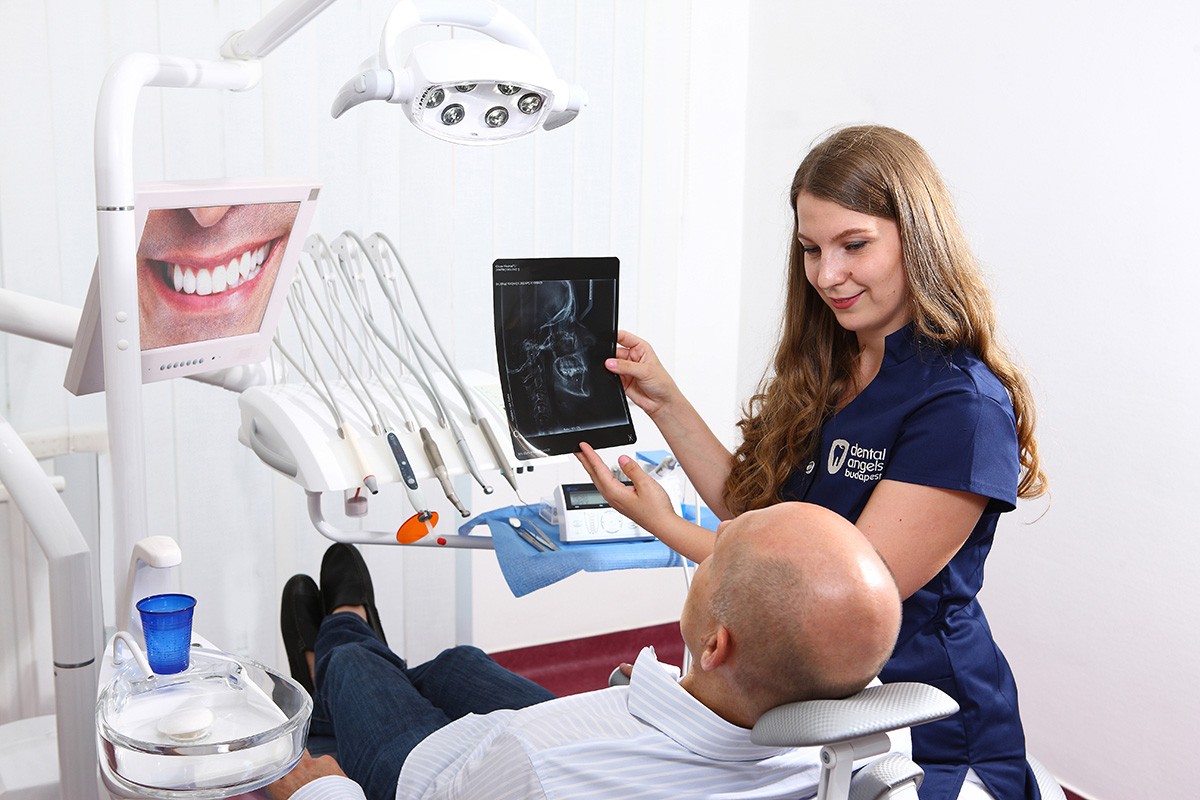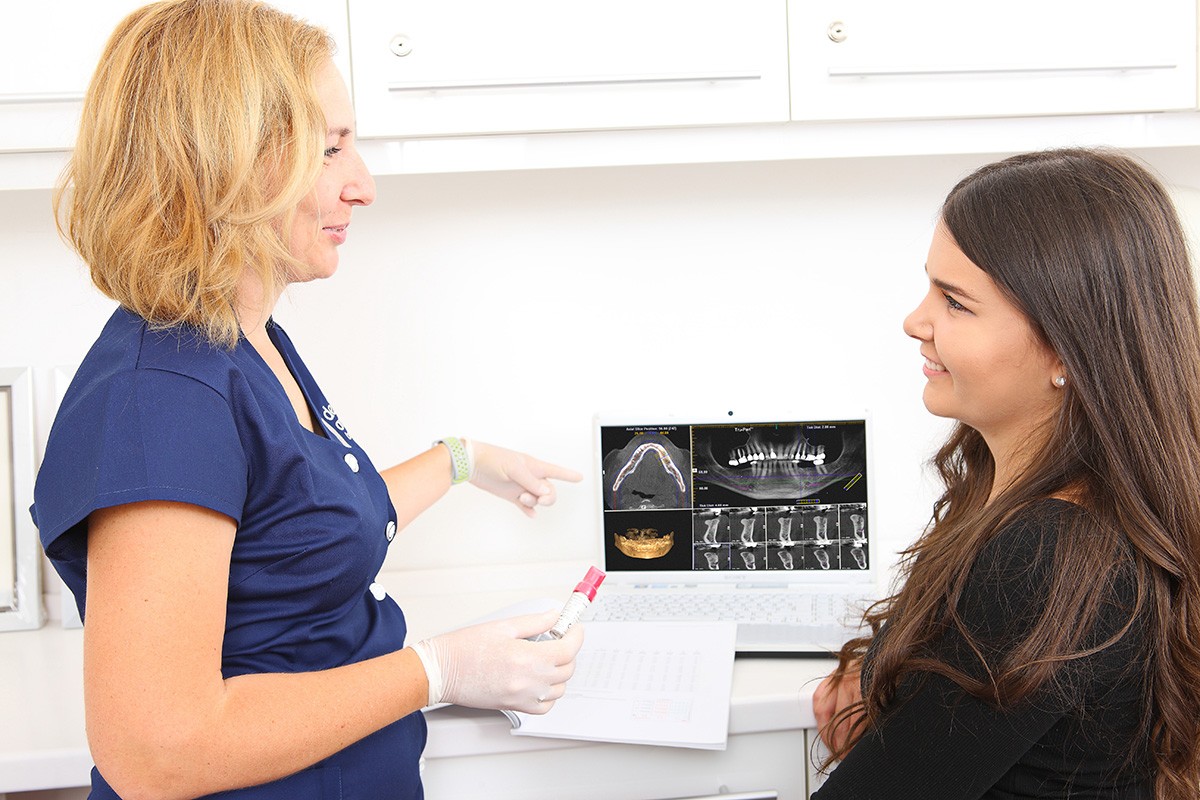 tooth removal
tooth root removal
cyst surgery
root tip resection
closing of the facial sinuses
excision of fibroids and growths
incison, circumcision
bone correction
crown lengthening
sinus lifting
bone replacement surgery
implants
correction of pathological oral disorders… etc.
These operations usually take place under local anaesthesia in our dedicated surgical treatment room, where recovery is possible if needed. Our oral surgical procedures are completely pain free and require sutures for an accurate wound care. Prior to the operation the patient receives a detailed description of the procedure and the potential risks. Only with the written consent of the patient will the operation proceed.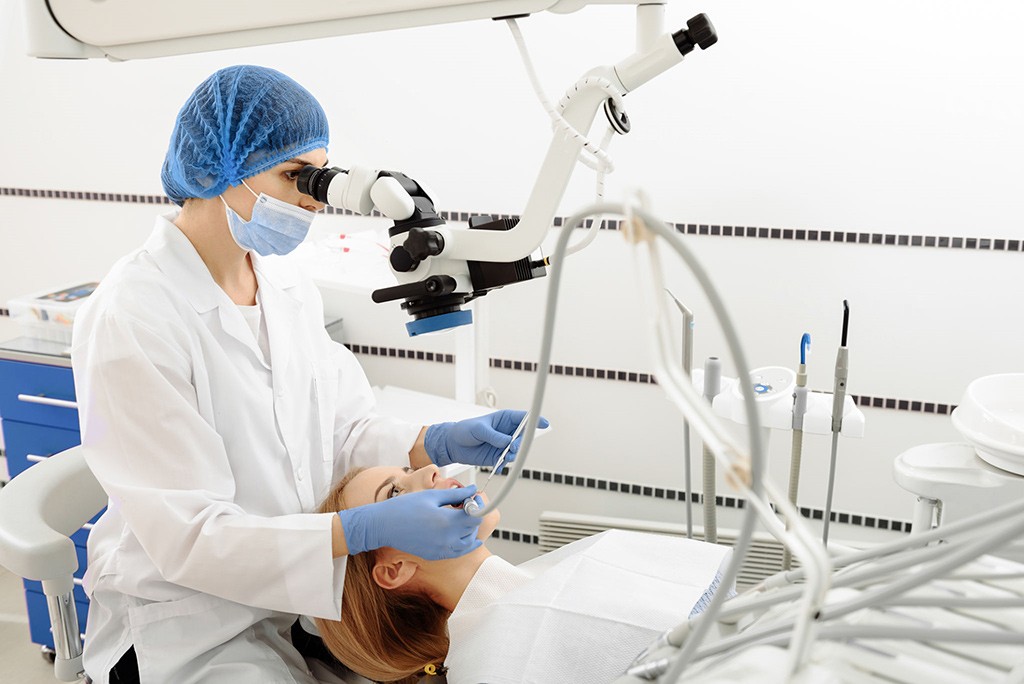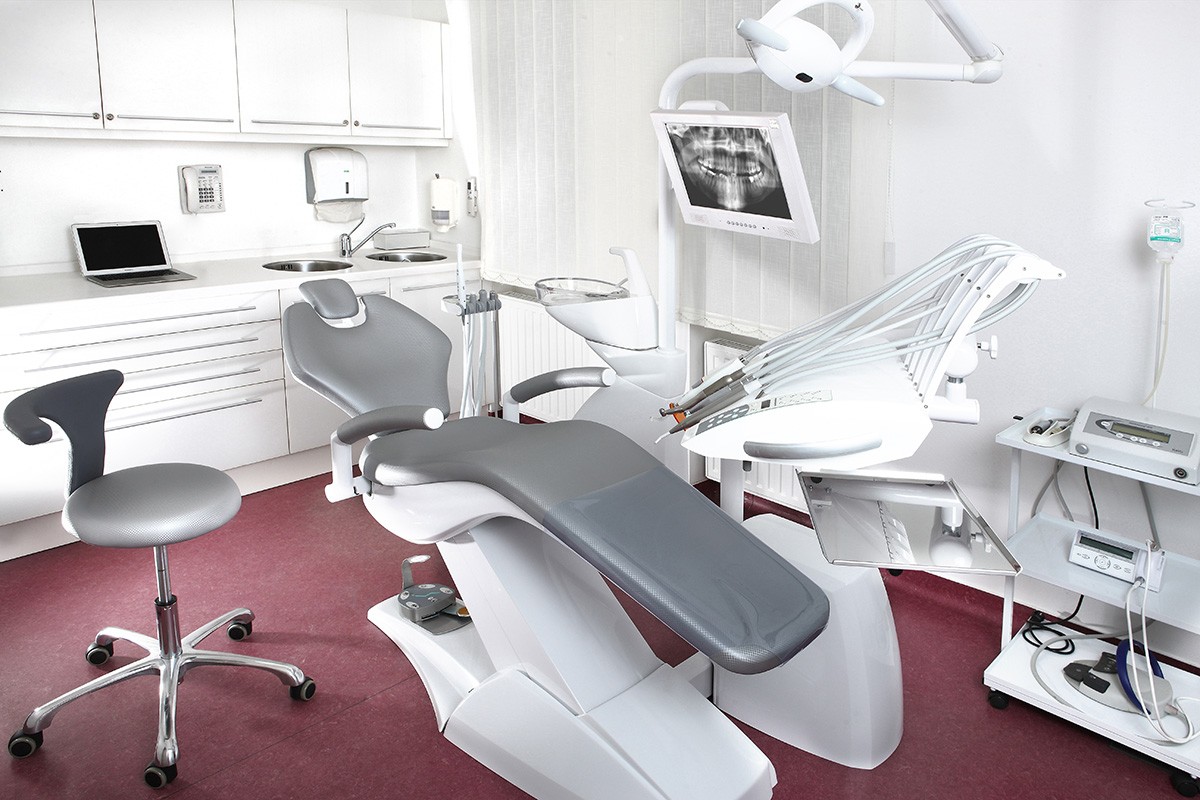 Why do we need oral surgery?
The removal of a tooth is not always possible with forceps, sometimes it is essential to cut the gum and remove from the bone, eg. impacted wisdom teeth or broken roots. The dental cyst is a persistent painless lesion located in the bones, which is usually discovered randomly on dental X-rays. If it stays untreated, could cause tooth mobility, tooth dislocation or even extensive bone loss. With root tip resection, the inflamed root end is surgically removed, mainly if root canal treatment is not possible or was not successful. Pre-implantation procedures could be bone replacement and sinus lifting, where mostly synthetic bone graft material is placed into the sinus to supplement or thicken the missing bone.
What to do after oral surgery?
To avoid unpleasant infections and have quick recovery:
avoid rinsing for at least 24 hours
after 24-48 hours rinse with special mouthwash 2 times a day for several days
avoid sleeping on the affected area, it might be sensitive or swollen for a week, use ice packs to relieve any discomfort
avoid activities (sports, bending, sauna, etc.) for about a week or more
do not blow your nose hard and avoid sneezing
it is not recommended to use the affected area for eating, but it needs to clean with a toothbrush
avoid drinking alcohol and smoking for at least 24 hours or longer
consume drinks and soft food at room temperature
completely avoid eating or drinking until numbness subsides
use ibuprofen or paracetamol for the first 2 days to manage your pain, unless suggested otherwise by your dentist
report to your dentist for a check-up if the pain does not decrease after a few days or even increases
get in touch with your oral surgeon if the bleeding starts again, as the stitches need to be checked