SCREENING / LESION EXAMINATION
Regular dental examinations are not only important for the treatment of existing, noticeable problems, such as tooth decay, discoloured tooth or bleeding gum. There are various, hidden, latent and unnoticeable problems from the mild degree (eg. granuloma on the tooth) to the severely pathological degree (eg. cancer).
In many cases, the most severe lesions are painless and asymptomatic, only qualified eyes and X-rays, and in some situations, CT scans or histological studies can give accurate diagnosis.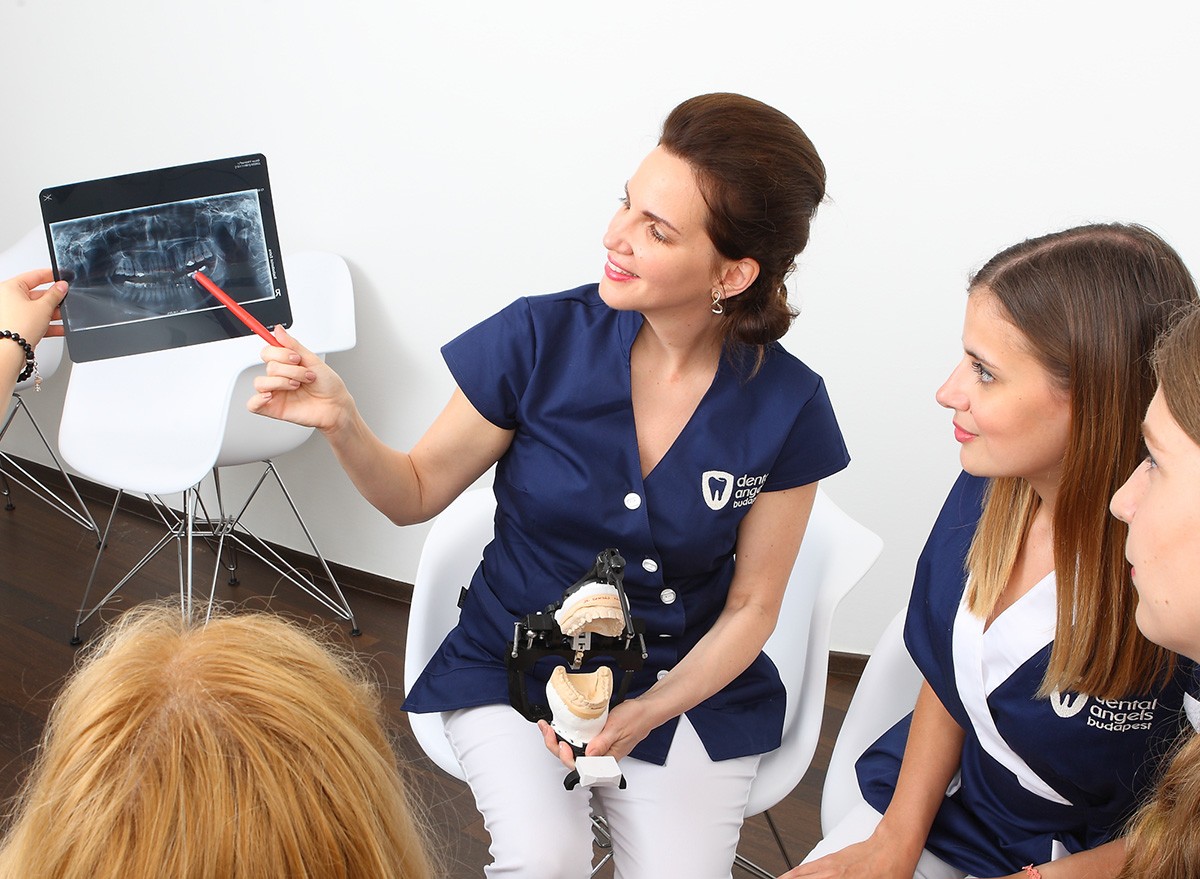 There are predisposing factors that greatly help to develop pathological lesions (eg. smoking, alcohol, spicy food, neglected oral hygiene, avoiding screening tests).
In our surgery we place great emphasis on detailed oral examination and, if really necessary we ask for additional examinations along with the regular dental check.
Basic Health Check (recommended every 6 months)
Dental health check (mucous, tongue, gum and teeth, full examination of the mouth and throat)
Dental digital panoramic X-ray (screening for cyst, granuloma, bone atrophy, bone pocket, etc.)
Cancer screening (discover and treat the lesion in time)
Research on source of infections (looking for chronical tooth inflammation, gingivitis, bacterial spreading)
Proper dental care techniques and tools
Ultra sound scaling (depending on predisposition, but over 30 annually)
Air polishing with airflow pearls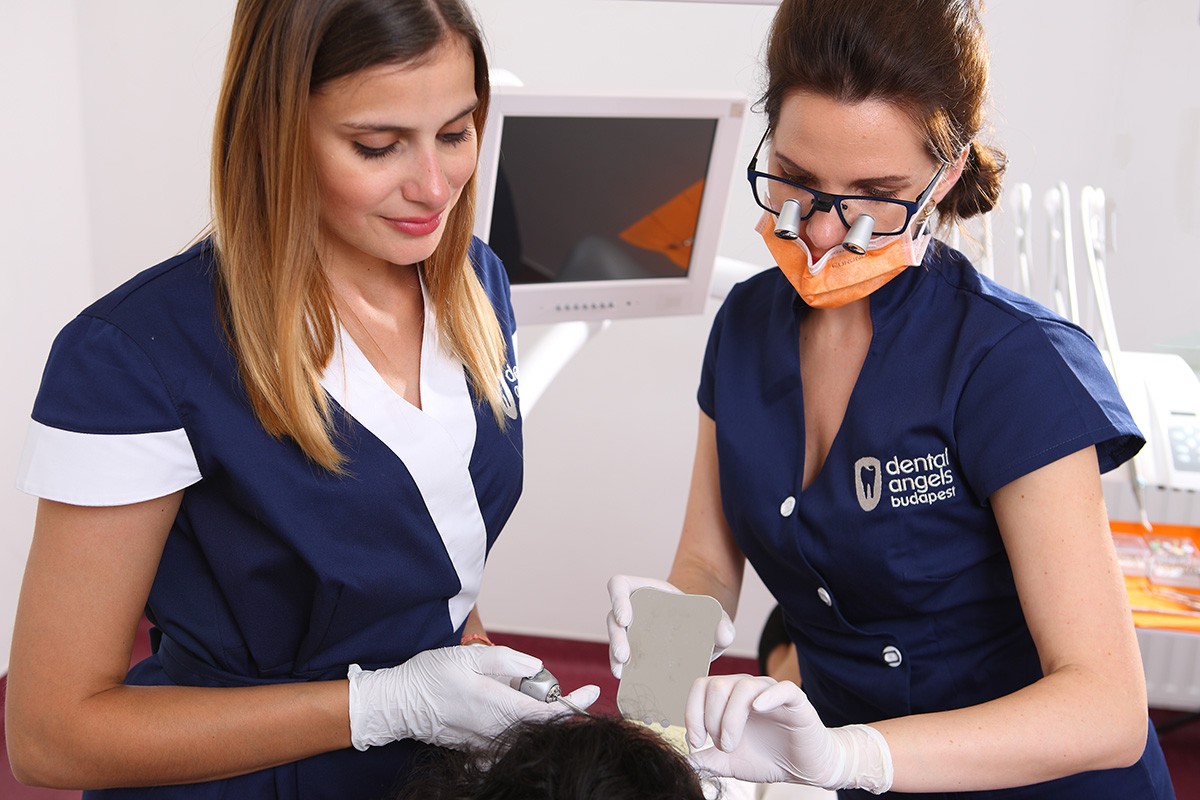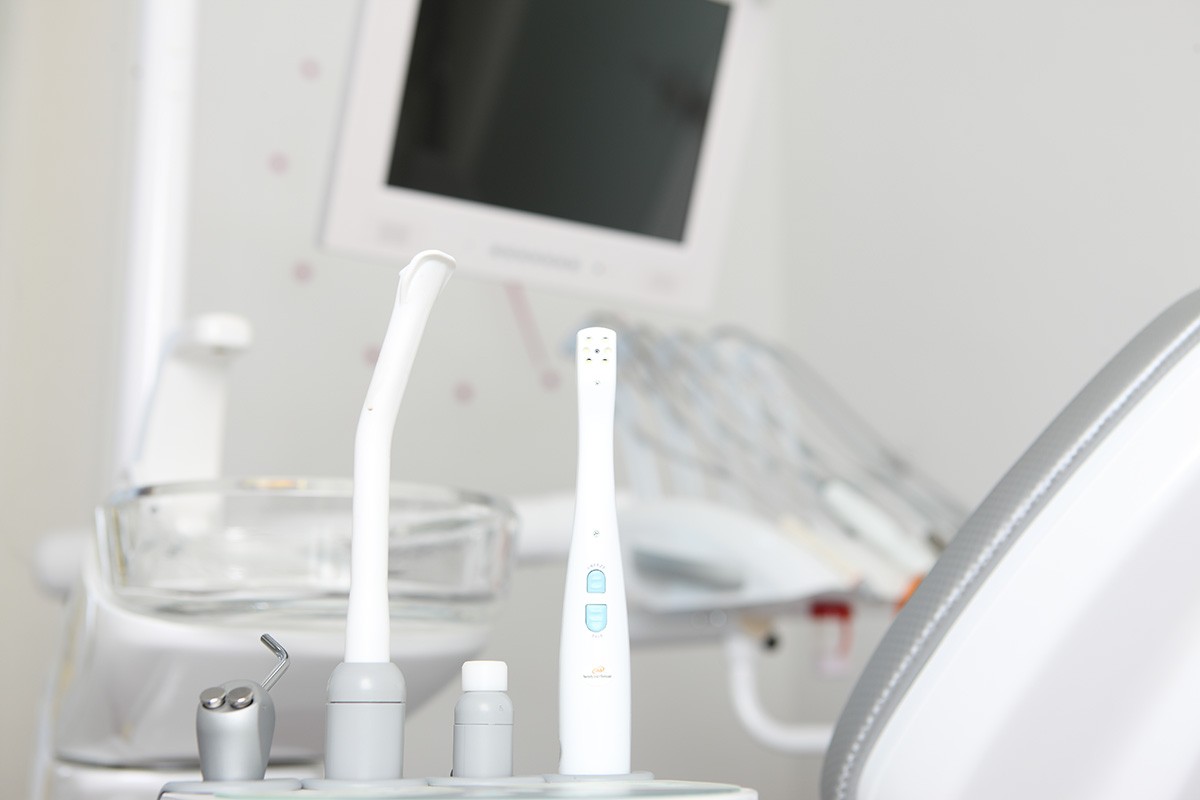 Premium Health Check (recommended annually)
Dental health check (mucous, tongue, gums and teeth examined in the full mouth and throat)
Dental digital panoramic x-ray (screening for cyst, granuloma, bone atrophy, bonepocket, etc.)
Temporomandibular joint examination
Bite examination, biomechanical movement check
Tooth wearing / tooth grinding test
Detailed radiological examination
Cancer screening (discover and treat the lesion in time)
Research on source of infections (looking for chronical tooth inflammation, gingivitis, bacterial spreading)
Examination of periodontal tissue (measurements)
Proper dental care techniques and tools
Ultra sound scaling (depending on predisposition, but over 30 annually)
Air polishing with airflow pearls
Preparation of treatment plans